Upcoming Services
(Sep 01, 1941 - Feb 13, 2018)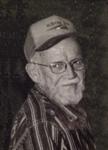 Wilfred "Bill" Buell Acton, 76, of Kirksville, Missouri passed away Tuesday, February 13, 2018 at his home.
Born September 1, 1941 in Eldora, Iowa, Bill was the son of Buell and Veneda (Dickenson) Acton.
Bill is survived by one son, Tim Acton and wife Lorinda of Greentop, Missouri; one daughter, Taressa Austin and husband Les of Columbia, Missouri; one adopted son, Kenneth Acton of St. Louis, Missouri; three half-brothers; six grandchildren, Cameron Acton, Corey Acton, Amanda Darwent and husband Lee, Kaila Gardner and husband Jake, Travin Acton and Ashton Acton; five great grandchildren, Austin, Jonathan, Layla, Zaylee and Jaxton; and several nieces and nephews.
He was preceded in death by his parents and sisters, Beverly Wright and Barbara Bunch.
Bill lived most of his life in Kirksville. He received his education in the Kirksville Public Schools. Bill was employed by Donaldson's, Florshiem (later Wolverine) Shoe Factory and Perry Easley making ...
Recent Services