Upcoming Services
(Mar 03, 1949 - Dec 02, 2016)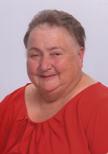 Bonita Colleen (Arnold) Sutton, 67, of Kirksville, Missouri, passed away Friday (December 2, 2016) at the University Missouri Hospital in Columbia, Missouri.
Bonita was born March 3, 1949 in Kirksville, Missouri, the daughter of the late Max and Wynona "Marie" (Johnson) Arnold.
Bonita is survived by two sons, Billy and Howie Sutton both of Kirksville, MO; three daughters, Rena, Patty and Amber Sutton all of Kirksville, MO; one brother, Lendal Arnold of Kirksville, MO; one sister, Sharon Egbert and husband Van of Mason City, IA; four nieces, Jackie Durham, Misty Arnold, Krysta Arnold and Rebecca Egbert; one nephew, William Egbert, as well as several great nieces and nephews.
She was preceded in death by her parents and one brother, Darrel Arnold.
Bonita was a graduate from Brashear High School with the Class of 1967. She worked at Florsheim Shoe Factory, worked for over thirty years delivering papers for the Kirksville ...
Recent Services