Upcoming Services
(Sep 29, 1941 - Feb 01, 2023)
Gary Ray Henness, 81, of Kirksville, Missouri, passed away Wednesday, February 1, 2023 at his home.
Gary was born September 29, 1941 in Pollick, Missouri the son of Roy and Marette (Yardley) Henness who preceded him in death. He was also preceded in death by his wife Karen; two sisters, Mary Ruth and Beverly Ann who died in infancy; two brothers, Kenneth Lee, who died in infancy, and Jimmy Dale "Buddy" Henness.
Gary is survived by one son, Tony Henness and wife Laura of LaPlata, MO, two step daughters; Melanie Ragan (Chris) of Kansas City, MO, and Cybil Wriedt of Kirksville, MO; one sister, Colleen Riley of Jefferson City, MO; one brother, Randy Henness of Kirksville, MO; his grandchildren, Sean Casey of Wentzville, MO, Taylor Henness of Kirksville, MO, Camen Sauerbrei, Kira Sauerbrei, Guinevere Ragan, Avery Ragan, and Zach Ragan all of Kansas City, MO; as well as several great-grandchildren ...
(Jan 22, 1931 - Jan 28, 2023)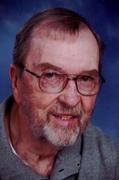 Samuel "Sam" Leonard Kriegel, age 92 of Kirksville, passed away Saturday Jan 28, 2023.
Born January 22, 1931 in Ridgeway Pennsylvania to Leonard and Margaret Kriegel. One of six children to grow up in rural Pennsylvania during the great depression.
Sam lived a full life and was a firm believer in our lord Jesus Christ. Sam served 21 years in the United States Air Force, where he served in two wars, Korea and Vietnam, receiving a Purple Heart medal in the latter. He crossed the International Date Line returning from Korea 12-24-1951. Following his retirement from the Air Force, Sam spent twenty-seven years repairing copy machines for 3M, then moving on to driving school buses for another seventeen. He liked to work. He was a seasoned story teller as all who knew him can attest. Friendly, funny, and jokester were all characteristics used to describe him.
Upon returning from Korea ...
Recent Services