Upcoming Services
(Apr 10, 1965 - Mar 21, 2023)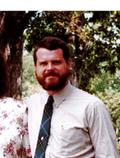 Darin Hal Henderson, of Kirksville, Missouri, was born April 10, 1965 in Kirksville to Alvin R. and Bonnie J. (Spencer) Henderson. He traveled into the arms of his Lord and Savior on March 21, 2023.
He grew up in northeast Missouri, graduating from Brashear High School in 1983; then from DeVry in 1986. He was a real estate broker for many years and his passion was locating the perfect property for each client.
Darin married Donna Thomas in 1984. The were divorced 2016. There are five children: Amanda Kay, Jason Ray (Komiko), Candace June, Thomas Hal and Emily Ann. There are three granddaughters: Marley Rose, Emma and Riley.
He was, like his father, a people person. That is quite an asset for anyone in real estate. Darin was liked and respected by many.
Darin loved to study his bible and discuss his spiritual beliefs with anyone. He and his special ...
Recent Services