Upcoming Services
(Oct 23, 1925 - Jan 18, 2018)
Richard Eugene "Gene" Gardner, 92, of Greentop, Missouri, passed away Thursday, January 18, 2018 at Clarissa C. Cook Hospice in Bettendorf, Iowa.
Born October 23, 1925 in Queen City, Missouri, Richard was the son of the late Jake and Edith (Gillispie) Gardner. On August 26, 1946 in LaPlata, Missouri, Gene was united in marriage to Mary Lee Stoneking.
Gene is survived by his wife Mary of seventy-one years; four sons and two daughters-in-law, Bill and Diana Gardner, David Gardner, Richard Gardner, and Steven and Donna Gardner all of Davenport, IA; two brothers and sisters-in-law, Robert and Jean Gardner of Anabel, MO, and John and Wiese Gardner of Kirksville, MO; three sisters, Betty Eitel of Queen City, MO, Martha Woods of Greentop, MO, and Irene Burtlow of CA; nine grandchildren; thirteen great-grandchildren; two great great-grandchildren, as well as a number of nieces and nephews.
Gene was preceded in death by his ...
(Nov 28, 1927 - Jan 17, 2018)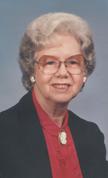 Estella Belle (Gearhart) Dole, 90, of Kirksville, Missouri, passed away Wednesday, January 17, 2018 at Kirksville Manor Care Center in Kirksville.
Born November 28, 1927 in Livonia, Missouri, Estella was the daughter of the late Vern and Ethel (Newman) Gearhart. Estella was also preceded in death by one brother, Orville Gearhart; one sister, Lucille Gearhart; one niece, Francis Graughn; sister-in-law, Mary Gearhart; brother-in-law, Richard Beck, son-in-law, Jim Cartwright, and one great-nephew, Cade Simon.
Estella is survived by two daughters, Marilyn Clark of Lindale, TX and Marsha Stewart and husband Terry of Kirksville, MO; two sisters, Lois Beck of Centerville, IA, and LaVerne Dover and husband Doren of Portland, TX; twelve grandchildren; twenty-four great-grandchildren; seventeen great-great grandchildren, and several nieces and nephews.
Estella resided most of her life in Putnam and Adair counties and received her education in Putnam County, Missouri. She was employed for McClellan's Dime Store, later Mattingley's over ...
Recent Services